Filter
Back to Results
Current Vacancies
Cleaning Operations Manager - St James Quarter
ABM
Permanent
DOE
Introduction
On implementation, St James Quarter (SJQ) will be a world-renowned retail-led mixed-use destination comprising 850,000sf of prime retail, food and leisure space, a multi-screen cinema, a world class "W" hotel, 152 private apartments and a 4-star aparthotel.
Phase 1 of the development is due to complete in Spring 2021 and is already digitally active across social media and the SJQ website. In the run up to phase 1 opening and beyond as a sustainable development there is a requirement for a more active digital role.
Purpose of the role
The Cleaning Operations Manager is a key management role mobilising the world class cleaning operation ready for the launch of St James Quarter (SJQ). Overseeing the daily running of SJQ from a cleaning perspective to ensure a welcoming, clean and safe environment whilst working closely with all teams. The Cleaning Operations Manager is responsible for the implementation of the strategic direction for Cleaning Operations on site, building the operating model including enhanced clean regimes, recruiting and engaging the cleaning team all with a focus on enhancing guest experience. The Cleaning Operations Manager must be a leader and a role model to the cleaning team on site ensuring an engaged and positive culture while maintaining a well-run effective and innovate cleaning operation.
The job holder will be part of the duty management team and will oversee a team of cleaning / presentation operatives who work on a shift basis, ensuring all facilities remain well presented, safe and clean at all times. He/ she will be the guardian to ensure that all are fit for purpose and all colleagues are compliant with the standards and behaviours commensurate with the shopping, dining, entertaining and catering experiences (including experiences of the car park, Hotels, leisure, F&B) at St James Quarter . Working within the framework of SJQ initiatives and guidelines, the Cleaning Operations Manager will ensure the cleaning operation achieves the high standards and positive interactions with customers as the global flagship of the JV's St James Quarter deserves.
Main Duties
Key Responsibilities/Accountabilities:
Lead the Cleaning / Presentation team to ensure there is a positive, motivational, supportive working environment.
Ensure advanced planning of all cleaning operations including periodic tasks with clear schedules and sign off of all duties and tasks complete
A focus on training and development of the team to establish good working practices with a vision and focus on both cleaning operation and creating meaningful positive customer experience interactions
Ensuring excellence for Cleaning operations throughout SJQ includes, but not limited to:
Security, Health and Safety and compliance
Cleaning standards
Colleague Grooming and presentation
Guest and Staff Interaction & Staff courtesy
Ambience of St James Quarter
Best Practice and Innovation
Provide professional support to the busines in service-related matters and to SJQ in all contractual matters
Ensure high standards are always achieved, being flexible to meet the changing operational needs on a continual basis and to suggest new initiatives to ensure continuous improvement and best practice are continually delivered.
Take full ownership and manage to conclusion all cleaning feedbacks or complaints.
Focus on strategic planning and implementation of best practice initiatives and innovation ensuring we remain at the forefront of cleaning and operational practices.
Ensure the cleaning and presentation team are equipped and have the knowledge to positively impact the guest experience for all estate users daily
Work closely with all stakeholders and departments at SJQ adding value and promoting team work throughout.
Manage and report on all cleaning operational budgets with full transparency including forecasted spends.
To control the delivery of the colleague's rosters, completion of payroll and correct manning levels ensuring compliance is always maintained
Lead and advise the team in managing absence and holiday records including sickness and annual leave for all colleagues
Carry out and manage daily centre audits to ensure high standards of cleanliness and safe environment is always evident throughout the centre
Manage recruitment, induction training, developing, and retaining of colleagues and ensure continued ongoing focus and report on monthly
Ensure adequate quality performance measures (KPI's/SLA's) are adhered to and any non-compliance is resolved in a professional manner with clear plans and next steps visible to all
Conduct quality audits to ensure service delivery adheres to the requirements of ISO9001 and that outcome achieves / exceed client expectations
Ensure strict compliance to the Data Protection Act, GDPR and associated regulations
Delivery excellent leadership, communication and motivation to the site-based team including communicating daily so that a sound communication channel exists in order that team goals can be achieved.
Ensure on-site Supervision Team manage their teams ensuring they are fully conversant with their individual tasks and responsibilities.
Team Management
Lead and support a number of direct reports, including holding regular one-to-ones, and creating development plans for the team.
Be part of duty management rota.
Ensure the team deliver exceptional operational standards along with excellent and meaningful guest interaction
Always ensure effective and consistent communication throughout the team with the assistance of the Operational Supervision Team.
Work with the Senior leadership team and Operations management team to forward plan staffing ensuring capacity is met, with particular attention paid to how the service is scaled during peak without sacrificing on SLAs.
Ensuring all team members are valued employees and have clear development plans.
Work alongside HR and Learning and Development teams to deliver Guest Experience training for all colleagues and participate, where necessary.
Encourage training which empowers the team and gets new team members up to speed and achieve scale during peak quickly. World class customer service being the goal.
Identify training needs for your direct reports and work with the SLT on training plans for the Cleaning / Presentation Operational team.
Communication
Ensure effective operational communication including meetings, handovers and reporting.
Attend daily/weekly/monthly business progress meetings and team meetings as required.
Written reports to aid in company communication both internally and externally should prove concise and sound.
Communication of the Business Plan objectives should be applied to all levels of the business.
Brand Enhancement
Ensure that the Centre Brand Guidelines are always adhered to and develop the team to deliver first class customer service.
Ensure close liaison with the senior leadership team including Operational Management, Retail & Hospitality, Technical Services, Marketing and Business Development Manager, to understand team involvement and requirements for aspects of SJQ
Consistently exceed customer expectations and deliver long term, sustainable customer satisfaction both internally and externally.
Satisfy guest expectations of value by understanding the relative importance they place on quality of services and facilities.
General Responsibilities
Be continuously on the look-out for new world-class services and systems that would enhance our cleaning operation and guest experience offering
Lead the cleaning and presentation standards throughout the estate ensuring continuous improvement and review throughout
Ensure that Standards of Excellence are consistent in all our cleaning and presentation standards
Set the example of being a Luxury Hospitality/Retail Services representative within SJQ in behaviour, presentation and in all means of communications.
The success of the function is measured by specific KPIs.
Background & Skills
Preferred experience in similar role ideally within either the Retail, Hotel or Tourism and Travel industries.
Able to manage complexity and able to deliver with short deadlines.
Outstanding stakeholder management, strong relationship building and influencing skills.
Ability to work in a team environment and autonomously. High energy, calm under pressure, real team player.
Demonstrates drive, resilience, open and innovation when working in a dynamic and fast paced environment. Decisive and collaborative in equal measures.
Experience in managing and coordinating crisis and emergency response.
Excellent verbal, written, interpersonal & communication skills.
Fluent in English, other European languages would be desirable.
Requirements – Personal Characteristics
Able to work weekends/late nights, shift cover to ensure full management of our operation
Able to have difficult conversations, clearly explains initiatives in sufficient detail to gain understanding, and the support of internal and external customers and partners.
Considered a 'go to' person recognised as a role model internally and externally.
Credible across service areas, creates positive working environments, manages conflict.
Demonstrates high personal standards, able to identify positive behaviours in others.
Demonstrates consistent excellence in standards, behaviours, knowledge and skills.
Develops knowledge and skills of others to deliver objectives.
Experienced in influencing people, including people senior to their role.
Experienced in training, coaching and developing others.
Innovative and creative, challenges accepted beliefs.
Motivated to participate in development opportunities that increase capability and performance.
Self - aware, positive interpersonal skills yet determined. Bounces back after setbacks.
Willing to integrate across service areas, cross functional customer experience improvements are developed and implemented to the benefit of the organisation.
Requirements – Qualifications
Microsoft Outlook, Word, Excel, PowerPoint.
Proven experience in operational management
Proven experience in developing others.
NOTE
This job description Is intended to give the post holder an appreciation of the role envisaged for this position and the range of duties undertaken. Specific tasks and objectives will be agreed with the post holder throughout the period of employment. The job description may be varied from time to time by the Company to reflect changes in the post holder's role and/or the needs of the business.
Permanent
DOE
40 per week
28 Days Pro rata
Pension
Holidays
Great Environment
Team Manager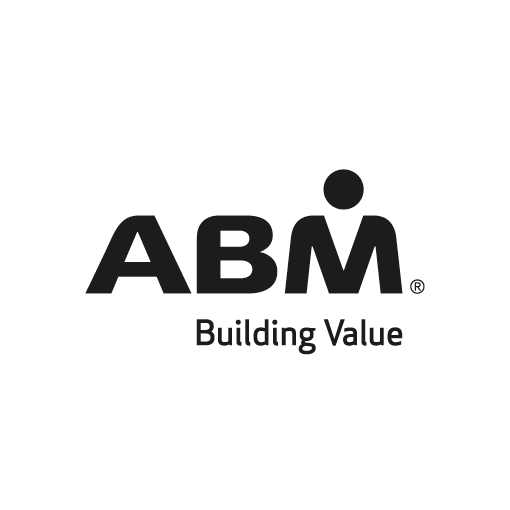 Directions
Centre Management Suite, 1 Leith St, Edinburgh EH1 3SS
Get Directions
Apply