Filter
Back to Results
Current Vacancies
Lead Engineer - St James Quarter
ABM
Permanent
DOE
Job Objective & Responsibilities:
As a self-motivated individual you will work to ensure the full delivery of all Customer Contracts within contractual guidelines and to manage effectively the Supervisory and engineering team, through target driven performance requirements, structured review meetings and to work closely with the Technical Services Director to provide overall efficiencies and profitability with no aged debt and a strong management and understanding of WIP. You will foster strong customer relationships through existing and new business opportunities and work and be guided by your direct line manager to provide support as and when required.
To provide operational, financial and commercial management of St James Quarter and to develop further business opportunities and revenue within the portfolio. You will build on customer relationships and develop your team to provide outstanding customer service. To endorse the ABM and Edinburgh St. James Quarter brands and uphold the company image at all times.
Main Duties:
Ensure all ABM and Client Health and Safety Policies and procedures are adhered to, referring conflicts to the Account Manager where necessary.
Update asset lists, schedules and instruction sets on the computerised maintenance management system.
Ensure that supervisors plan the labour, schedule the tasks and ensure the effective completion of the PPM & Reactive works both direct & sub-contractors.
Ensure all reactive calls are logged and closed on the CMMS, utilising supervisors and administration staff as required.
Work to agreed quality systems, ensuring preventative and remedial actions are taken where necessary as laid down in the quality manual.
Provide technical support to team
Contribute to the appraisal of staff and suppliers
Identify cost effective good working practice on site, including spares holding, bulk replacements, refurbishments, alternative suppliers and maintenance regimes
Ensure best purchasing practise using the companies nominated suppliers.
Ensure that Risk Assessments, COSHH records and safe methods of work records are held on site.
Ensure that records are maintained in compliance with local and national legislation.
Support Account Manager in all internal and external audits that are undertaken.
Ensure that the work schedules are regularly reviewed to ensure best value for money and efficient delivery of services to our client requirements.
Ensure that the correct staff and efficiency levels are maintained on site
Ensure that administration procedures and records are maintained in line with company policy and appropriate industry associations e.g. ISO 9001.
Identify cost effective good working practice on site, including spares holding, bulk replacements, refurbishments, alternative suppliers and maintenance regimes
Exceptional customer relationship skills
Effective, ongoing and structured management of the contract management team
Ongoing Health and Safety reviews across contract portfolio
Leadership ability and understanding of project management
Regular reviews with supervisors and engineering staff to ensure full compliance at all times
Strong communicator across all aspects of the business
Effective negotiating skills
Monthly Contract Report – performance of contract portfolio
Analytical reporting of portfolio contract performance
Planning and organisation skills
Strong aptitude for Sales and Marketing techniques
Regular performance and target reviews of engineering team
Appraisals of engineering team
Holding and execution of Disciplinary hearings
Development of new business opportunities
Support to your line manager
Person Specification:
Essential
Proven successful working relationships with high end service providers
Self-motivated
Evidence of high quality experience in Building Services.
Time served apprenticeship
C&G/NVQ in mechanical or electrical discipline
Advanced knowledge of Building Management Systems
NEBOSH General Certificate
Sound level of administration and organisational skills
Proven successful working relationships with high end service providers
Self-motivated
Excellent knowledge of Excel and IT programmes
P&L accountability for all contracts
Commercial awareness
Strong communicator
IT Skills – Intermediate / Advanced level
Working knowledge of Concept FSI Go
Desirable
18th Edition IEE
NEBOSH Fire Certificate
City & Guilds Refrigerant, Safe Handling
ACS/Gas Safe qualifications
Experience of working with a Shopping Centre/retail environment
HEALTH & SAFETY RESPONSIBILITIES
Follow Group and company policies and procedures at all times.
Report any apparent deficiencies in systems of work or equipment provided that may result in failure of service delivery or risk to health and safety or the environment.
Use all work equipment and personal PPE properly and in accordance with training received.
Report any issues or training needs to your Line manager and /or via your divisional incident reporting system.
NOTE
This job description Is intended to give the post holder an appreciation of the role envisaged for this position and the range of duties undertaken. Specific tasks and objectives will be agreed with the post holder throughout the period of employment. The job description may be varied from time to time by the Company to reflect changes in the post holder's role and/or the needs of the business.
Permanent
DOE
40 per week
28 Days Pro rata
Pension
Holidays
Great Team
Development Opportunities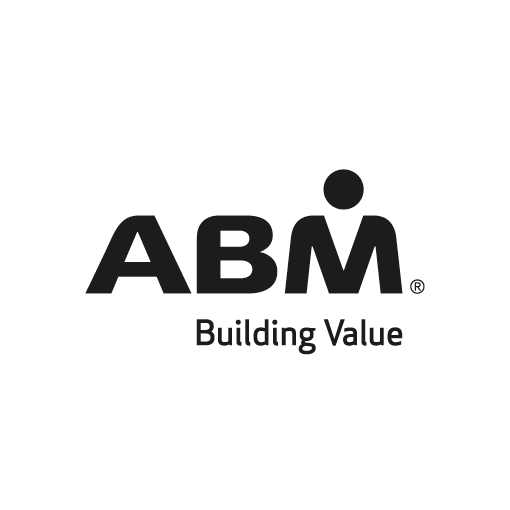 Directions
Centre Management Suite, 1 Leith St, Edinburgh EH1 3SS
Get Directions
Apply