Filter
Back to Results
Current Vacancies
Site Security Manager - St James Quarter
Croma Vigilant
Permanent
DOE
Introduction
Croma Vigilant Security are extremely proud to be appointed as the Security provider for the St James Quarter (SJQ).
SJQ will be a world-renowned retail-led mixed-use destination comprising 850,000sf of prime retail, food and leisure space, a multi-screen cinema, a world class "W" hotel, 152 private apartments and a 4-star aparthotel.
Job Purpose
Croma Vigilant Security are offering an exciting opportunity for a dedicated Site Security Manager to join our expanding team. You will be based at one of our prestigious sites within Edinburgh City Centre.
The post is offered on a full-time, permanent basis upon completion of your 6-month probationary period.
The successful candidate will work 5 out of 7 days per week in partnership with the client management team and you must be flexible to occasional weekend work.
This position boasts a competitive salary with a holiday entitlement of 28 days, inclusive of bank holidays.
Key Responsibilities
Understand and adhere to the strategic direction of the client
Management of a high-end contract in a defined geographical area
Ensure excellence for Guest experience and service including security, Health & Safety
Regular client meetings to ensure maximum client satisfaction
Ensure that our 5-star level of guest experience is delivered at all times
Undertake site welfare, image and uniform checks
Complete weekly client reports
Mentor and motivate staff to provide excellent customer service
Safeguarding of client's assets to include people, buildings and information
Ensure compliance with site procedures and oversee implementation
Conduct and monitor staff appraisals including HR / disciplinary issues
Training and development of staff
Review and improve contract management performance including KPI's & SLA's
Improve business processes and support continual professional development of all staff
Develop, build and strengthen client relationships
Report regularly to the Contract Manager and escalate any issues accordingly
Ensure consistent growth in developing client add-on revenue and pipeline streams
Support the operations team with recruitment/ H&S activities/ HR Processes/ HR reports
You will have the ability to multi-task and work well under pressure.
Staff resourcing and HR management, including recruitment, training, disciplinary and welfare issues
Person Specification
Experience of working at a Security Management level. Minimum 5 years' experience in a Security Management role.
Previous experience managing a team and operating within the retail and leisure sector
Customer Services driven but with a flexible and adaptable approach to improve and meet business requirements.
Experience in technical systems and excellent verbal communication skills
Experience in command and control and Incident management
Professional, highly driven, flexible, enthusiastic, proactive, self- motivated Leader
Experience of working and building relationships with clients.
Excellent IT literacy skills in the use of Microsoft Outlook, Word, Excel and PowerPoint.
Articulate and has the ability to communicate effectively with the clients and the FM teams.
Must be able to work on own initiative with a proactive and flexible attitude.
The ability to be flexible to meet the needs and demands of the role.
Excellent time management organisation and focus on ability to prioritise and multi task with clear ability to focus on detail.
Takes ownerships of successes, failures and strives to meet goals
Ability to work well within a team.
Ability to remain calm under pressure.
Good knowledge of Health and Safety policies and procedures.
Previous experience in operating CCTV systems and radio systems.
The Ability to remain calm and confident under pressure and work within strict time limits
Have an ability to deliver succinct and clear verbal and written reports.
Immaculate presentation
Maintain and practice a high degree of confidentiality at all times
Able to be vetted back 5 years or since leaving compulsory education
Provide support to the wider team when required
CCTV licence
SIA licence
Training and Development
Croma Vigilant is committed to the principles of Investors in People as a means of ensuring the continued efficiency of the service it provides. As part of the commitment, each employee has a responsibility to develop the skills, knowledge and ability required to meet the challenges of their own job and objectives in their development plan.
Equal Opportunities
Croma Vigilant is committed to ensuring equality of opportunity and to the principle that employees should be entitled to work free from intimidation or harassment.
All employees have a responsibility not only for their own behaviour but for the behaviour of others regarding equality of opportunity. Any act of discrimination must be avoided and any incidents reported accordingly.
The duties of the post may be varied by the deletion of any of the tasks specified or by the addition of associated work
Permanent
DOE
40 per week
28 Days Pro rata
Pension
Holidays
Leadership
Development Opportunities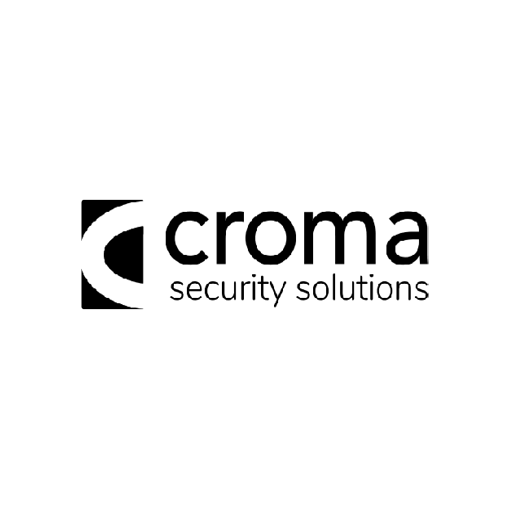 Directions
Centre Management Suite, 1 Leith St, Edinburgh EH1 3SS
Get Directions
Apply