Filter
Back to Results
Current Vacancies
Sales Assistant (Various Roles) - St James Quarter
JD Sports
Permanent
Competitive Salary
Working at JD
JD Sports Fashion Plc has long been established as the leading UK specialised multiple retailer of fashionable branded and own brand sports and casual wear, principally through the growth of its main retail fascia, JD Sports. The group now has over 2400 stores and is continuing to grow.
JD Culture
We inspire our people to reach for higher levels of performance. To achieve these standards, we only recruit the best! All employees are highly skilled, self-motivated and in constant pursuit of perfection. Opportunities to progress arise quickly for those people with the right qualities and ambition. We encourage our people to constantly seek ways to improve our business. This means challenging the way we merchandise, sell and manage the business, being creative and forward-thinking in suggesting alternative solutions. Problems are solved and opportunities seized by people from all levels of the organisation, working together.
Reporting to: Store Manager
Being part of Team JD you will be responsible for ensuring our customers receive the best possible service each time they visit your store. You will assist in maximising store profitability by exceeding your sales targets and utilising the in-store devices, while contributing to a successful store team.
Best Things
Career Progression
Company discount
Competitive salary
Company pension
Looking For
Good communication skills
Confident and outgoing
Effective selling skills
Please note that various roles are available.
Permanent
Competitive Salary
Various Hours Available per week
28 days pro rata
Career Progression
Company discount
Competitive Salary
Company Pension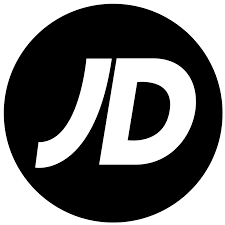 Directions
St James Quarter, EH1 3SS
Get Directions
Apply Direct